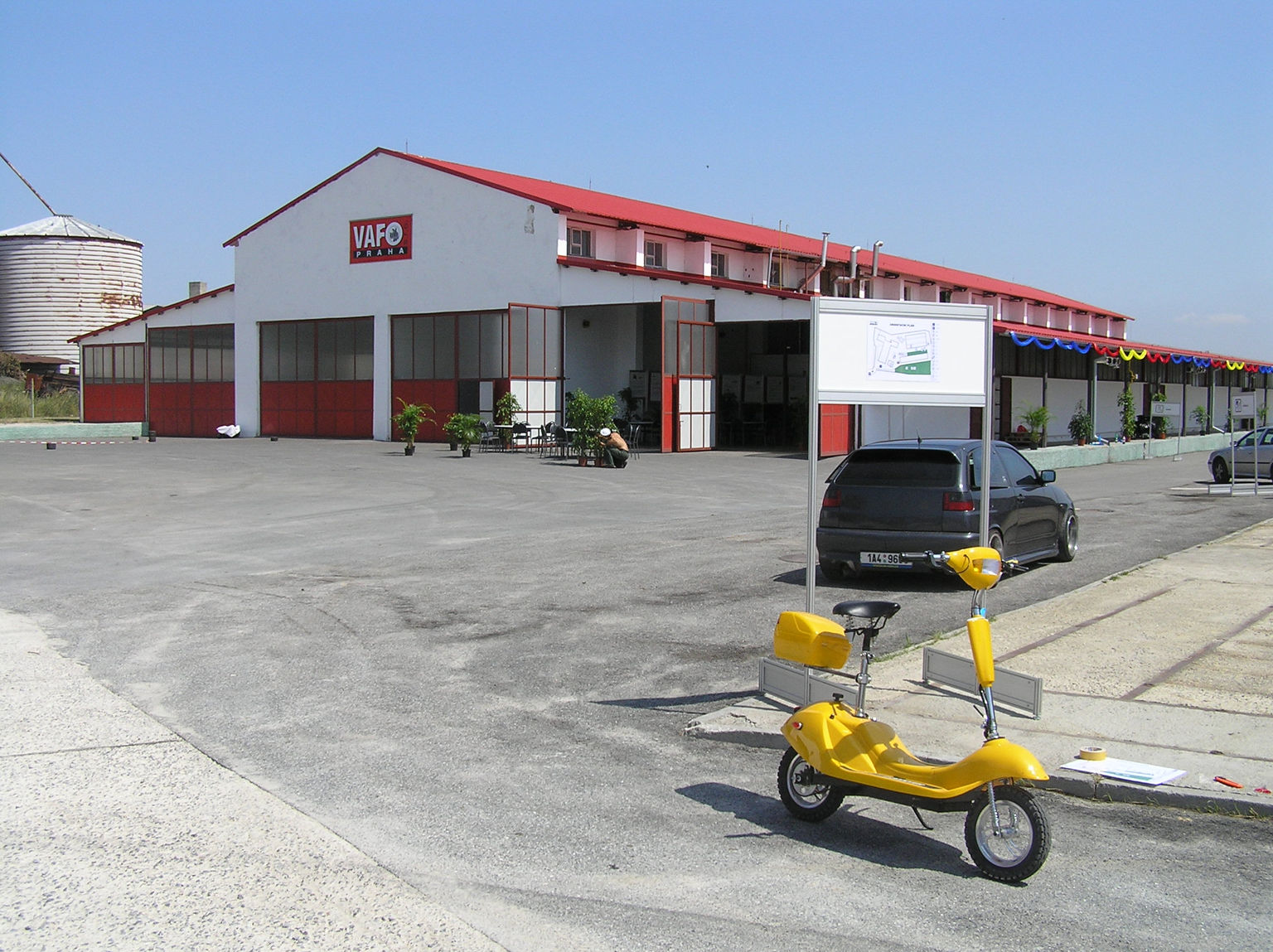 VAFO Group was created in 2018 by expanding the Czech company Vafo Praha with acquisitions in Germany, Poland and Finland. Each company in the group, however, has a much longer and diverse history.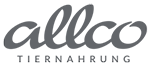 Allco

Vafo

Prima Pet Premium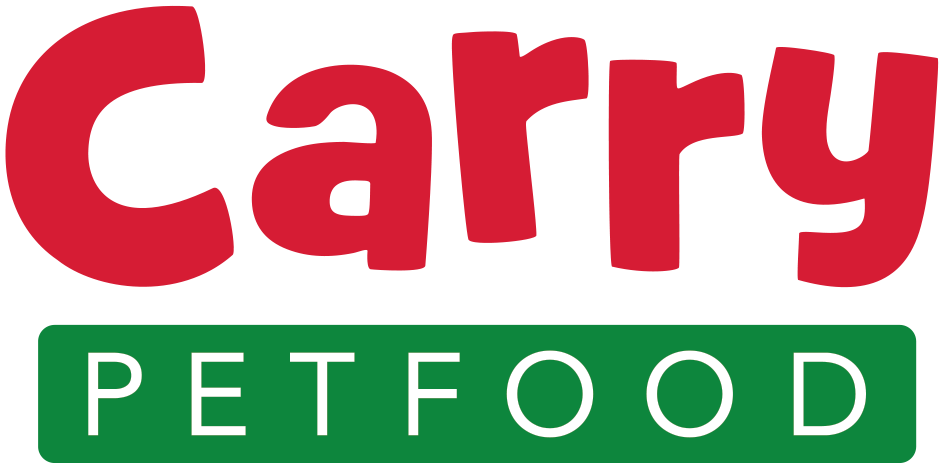 Carry Pet
2018
Allco begins representing VAFO Group in Germany, Austria, and Switzerland. Brands such as Carnilove and Brit round out the portfolio.
2017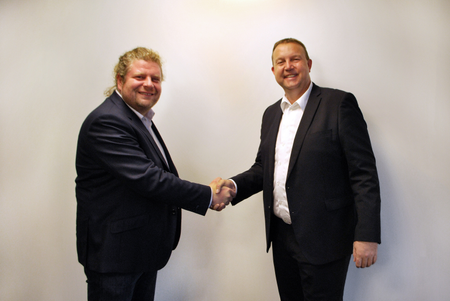 VAFO Group enters as a majority shareholder, and Allco becomes a member of the global VAFO Group.
2006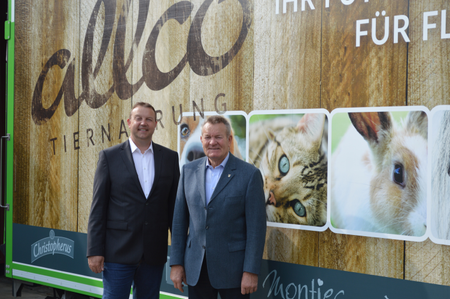 Founder and owner Claus Lefers steps down as CEO and entrusts the future of the company to his son Jörg Lefers. Claus Lefers continues his work as a consultant for ponds and aquaculture.
2005
Allco continuously seeks out new activities and launches the brands ALKOTE, for koi and pond fish nutrition, and Monties, a line of snacks for horses.
2002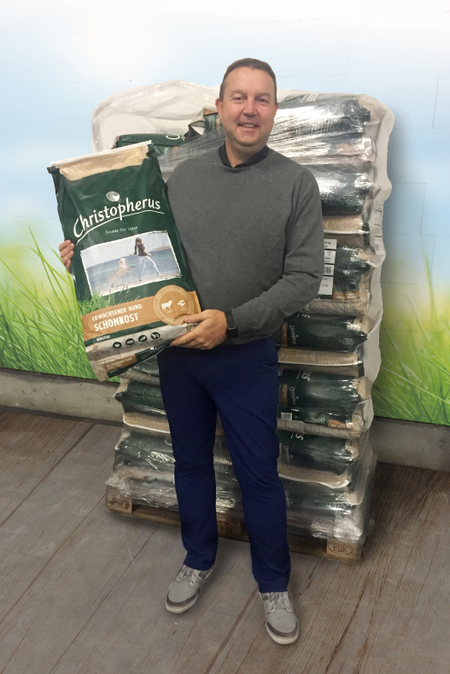 At the InterZoo trade fair in Nuremberg, Allco proudly presents the new holistic superpremium brand Christopherus. In addition to dry food, the line consists of wet food and snacks. Christopherus is a huge success and quickly becomes the company's new flagship brand. The company builds its export business.
2000
Allco enters a trading and logistics partnership for northern Germany with world-leading Danish aquaculture fish food producer BIOMAR.
1999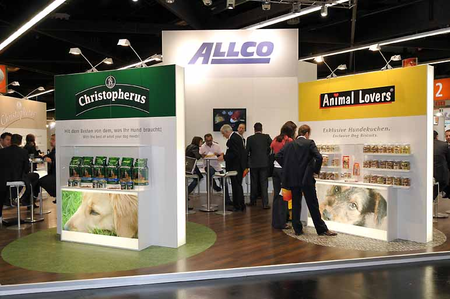 Allco assumes exclusive control over sales in Germany of the Dutch baked biscuit producer Animal Lovers. More products mean more storage space. Allco builds a fourth warehouse (1,000 m2), bringing the company's total storage capacity 3,500 m2.
1994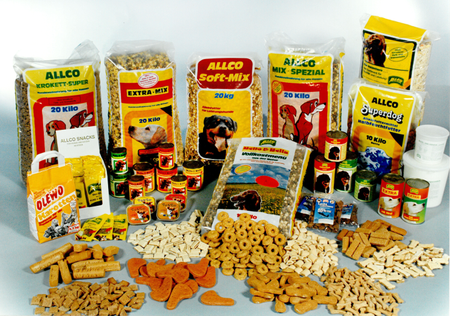 Allco becomes Germany's exclusive importer of the American brand ANF. The partnership lasts nearly four years and ends with the launch of Allco's first superpremium line of pet food. Upon earning a degree in economics, Jörg Lefers, the second son of founder Claus Lefers, enters the company.
1993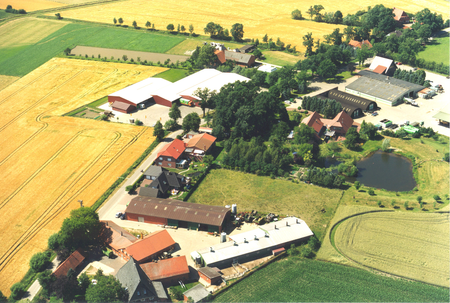 Allco expands its product lines and sales team. Continued growth creates a need for new facilities. In addition to building a third warehouse (900 m2), the team proudly moves into new offices and company headquarters.
1990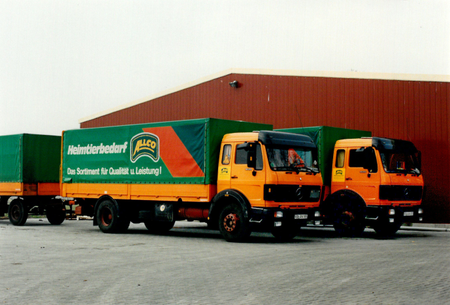 Following reunification, Allco expands to the five states of former East Germany. To meet its increasing storage demands resulting from strong growth, the company builds a second, larger warehouse (1,000 m2).
1985
Due to structural changes in the agricultural sector, Allco diversifies its activities and establishes its own brand, ALLCO, under which it introduces Allco Premium Dog Food, Allco Carat Cat Food, and Allco Sauberkater Cat Litter. Together with the launch of the brand, the company expands sales to all of West Germany.
1982
The business grows steadily, and Allco moves from a rented warehouse to its own new 600 m2 facility.
1975
In addition to farming, the company begins selling fish food for aquaculture and dog food. Allco partners with the West German producer Kronen, with sales still focused on the northern part of the country.
1973
MILKIVIT, the employer of Claus Lefers, is looking for a reliable trading partner of cow milk and live calves in northern Germany. Together with his wife, Ingrid, and brother, Horst, Claus Lefers takes the chance to become an entrepreneur and start his own business – Allcommerz Lefers.
2021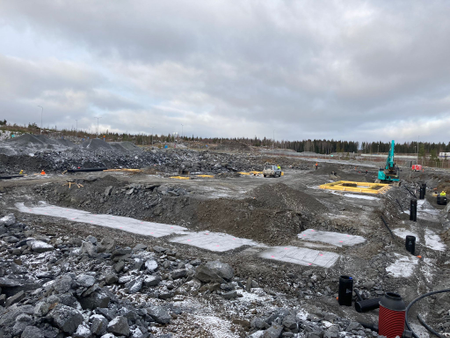 Construction commenced on a new dry food factory in the Finnish city of Nokia.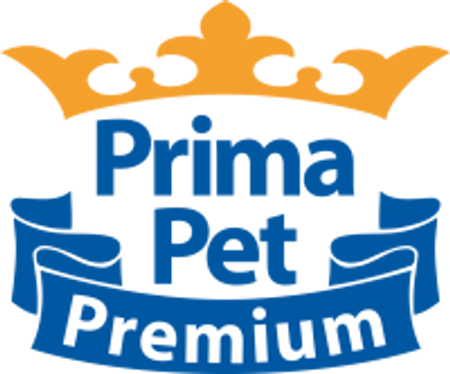 Completion of the acquisition of the leading pet food producer in Scandinavia – Prima Pet Premium Oy.
2020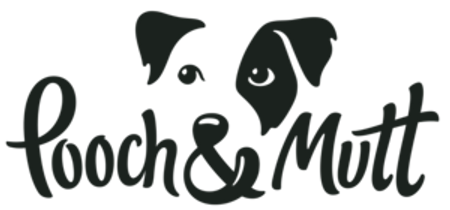 Investment in Pooch & Mutt, one of the fastest-growing and most popular British pet food brands.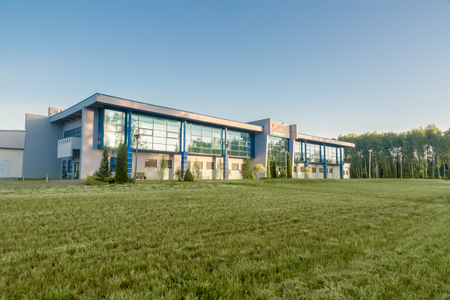 Acquisition of the leading European producer of chew bones, Carry Pet Food Sp. Z o.o. The acquisition has allowed us to create an entire production chain for a complete range of dog and cat foods.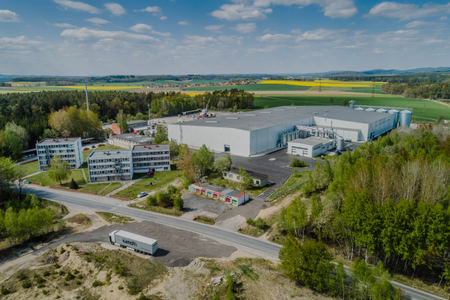 Production begins at a new dry food factory in Číčenice equipped with the most advanced technology for the production of fresh-meat granules.
2018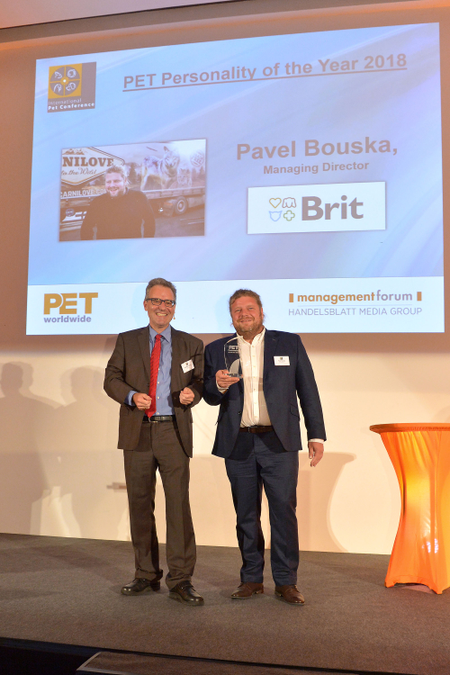 Company owner Pavel Bouška named Pet Personality of the Year.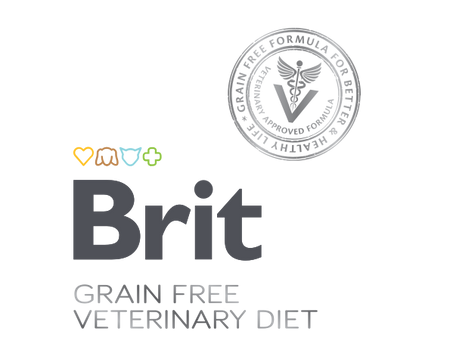 The Brit Vet Diets product line is introduced to the market.
Prima Pet Premium that has brands HauHau, Prima Dog, Prima Cat a Planet Pet joins the VAFO family.
Advanced production technologies allow the company to begin producing fresh-meat granules.
2017
German company Allco joins the VAFO family.
The company begins promoting the Brit brand with marketing communication in selected export markets.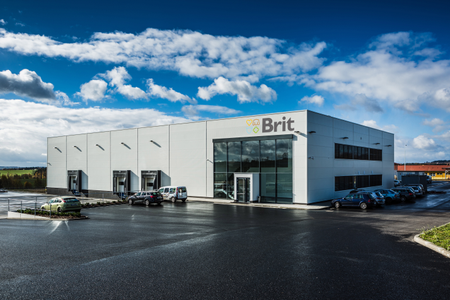 The company begins producing wet pet foods (cans, pouches, sausages) at a new modern factory in Chotoviny.
2015
Brit Care grain-free products first appear on the market with formulas based on a combination of salmon and potatoes.
2014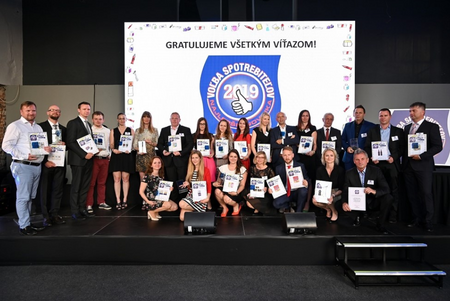 The company receives the Global Pets Forum Award, the Oscar of the pet food industry.
2013
VAFO Praha expands its production capacity and dry food factory in Ratmírov and establishes a central warehouse in Rudná.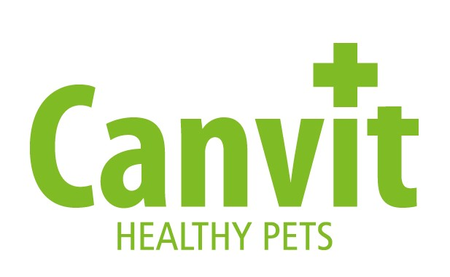 VAFO Praha acquires dog and cat food supplement producer Canvit.
2012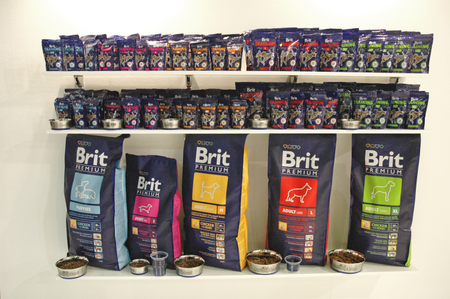 Relaunch of the original Brit Premium blue line of products for dogs and cats
2011
The company introduces premium pet foods under the Sam's Fieldbrand.
2010
VAFO Praha expands its production capacity and dry food factory in Chelčice.
The famous "dog, cat, love, and care" icons appear in the Brit logo and remain in use to the present day.
2009
The Brit brand expands with Brit Animals, a special line of products for rodents.
2008
The company introduces premium pet foods under the Profine brand.
2007
The Brit product line expands with Brit Care superpremium dog and cat foods and the "Prevention by Nutrition" concept.
2006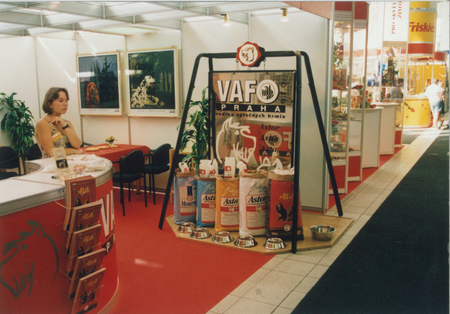 Relaunch of the original brand Astor
2004
VAFO products exported to 17 countries around the world.
2002
Participation in the InterZoo international trade fair puts the Brit brand on the global map.
2000
First products of the brand Brit – the best food for the best dogs – introduced at the Propet trade fair.
1999
Annual production reaches 4,500 tons.
1995
Annual production of pet food under the brands Asta, Astor, Astík, and Mourek starts out at 1,000 tons.
1994
VAFO Praha founded by František Bouška and an associate.
2020
Prima Pet Premium invests in its Pandivere OÜ site by building a state-of-the-art factory for the production of meaty treats.
2019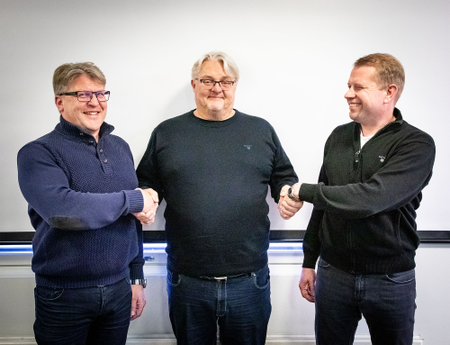 Prima Pet Premium acquires Kennelpakaste Oy, a producer of frozen foods and dried animal parts from locally sourced raw materials located in the town of Ikaalinen.
2018
Joining forces – Prima Pet Premium's long-standing supply partner VAFO Group enters the company as a minority shareholder.
2016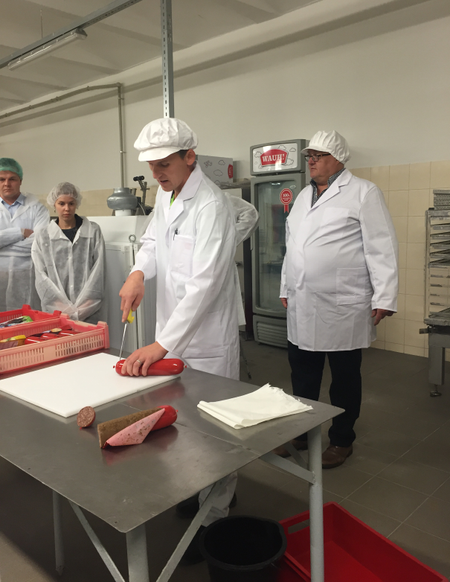 The company goes international with the acquisition of the Estonian wet food factory Pandivere OÜ and the founding of Swedish subsidiary Prima Pet Sverige Ab. It also develops PrimaDog, a new superpremium brand of dog food for the Swedish market.
2015
Global exports of the Planet Pet Society brand rapidly expand to over 25 countries, and the Hau-Hau Champion brand celebrates its 60th anniversary.
2012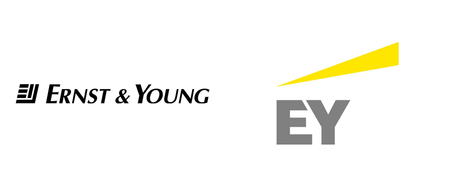 Consulting firm Ernst & Young names Prima Pet Premium's founder, Petri Tiitola, Entrepreneur of the Year for the Häme region.
2011
Prima Pet Premium acquires the Hau-Hau Champion and PrimaCat brands from Saarioinen Oy. Established in 1955, Hau-Hau Champion and PrimaCat are two of the oldest pet food brands in Finland.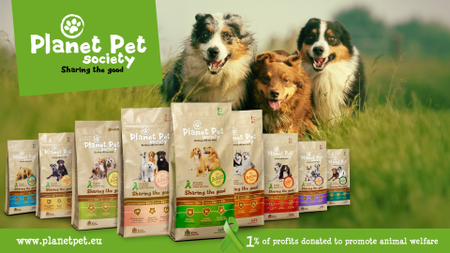 Giving back to pets. Our employees are pet-lovers and believe in giving back to pets by improving animal welfare. That's why we established the brand Planet Pet Society, which donates 1% of sales to an animal charity chosen each year by our customers.
1999
Prima Pet Premium Oy produces, imports, and distributes pet foods and other pet products. The company was founded in 1999 in Tampere by Petri Tiitola, who started out driving around the country in an old van loaded with dog food and equipped with a shoe-sized mobile phone.
1955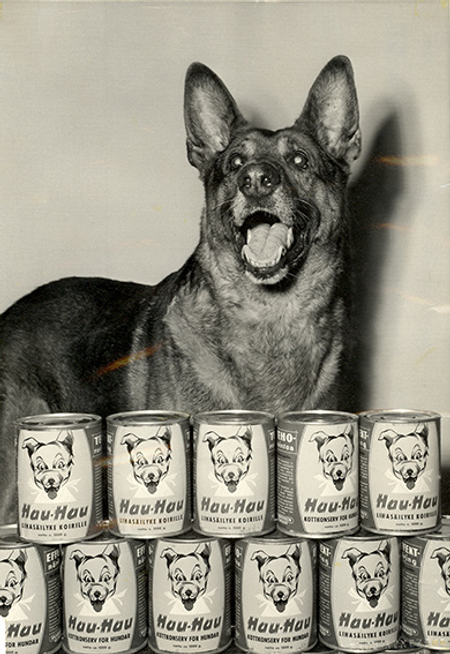 Saarioinen Oy expands the product lines of the Hau-Hau Champion and PrimaCat brands. PrimaCat gains considerable popularity in Russia.
Our story begins in 1955, when Saarioinen Oy, one of Finland's leading human food producers, established the now famous Hau-Hau Champion pet food brand, followed a few short years later by PrimaCat.
2020
In September 2020 VAFO Group, a Czech based producer of a premium and super-premium pet food, acquired 100% share of Carry Pet Food sp. z o.o. The company is considered to be one of the fastest growing pet food producers globally. Its flagship brand Brit is distributed to more than 70 countries throughout four continents.
2014
Relocation of the Company's headquarter & production plant to Trzebielino (Poland)
2013
Change of ownership: CPF acquired by Euro-Industry Sp. Z o.o.
2012
Relocation of the production activities again to Weida (Germany)
2009
Relocation to Bischofsmais (Bayern) & changing the name to Carry Petfood GmbH.
1992
Foundation of Weidear Hundekauartikel GmbH in Weida/Thüringen (Germany)