As pet lovers and pet specialists we aim to provide the best nutrition for pets all over the world in all respects, in all categories, and through all channels. We instil our strong commitment to pets into our brands, our products, and our business relationships.
We make food for pets with love to provide the best care.
Brit Care
Brit Premium By Nature
Brit Fresh
Brit Veterinary Diet
Brit Animals
The company's flagship brand is Brit, which first appeared in 2000. Today, it is exported to more than 85 countries on four continent sand commands a significant share of the CEE, Scandinavian, and Baltic markets. Only carefully selected high-quality ingredients go into the production of Brit pet foods. The brand follows the latest trends while remaining firmly rooted in the fundamentals of healthy nutrition and the company's philosophy: "We make food for pets with love to provide the best care".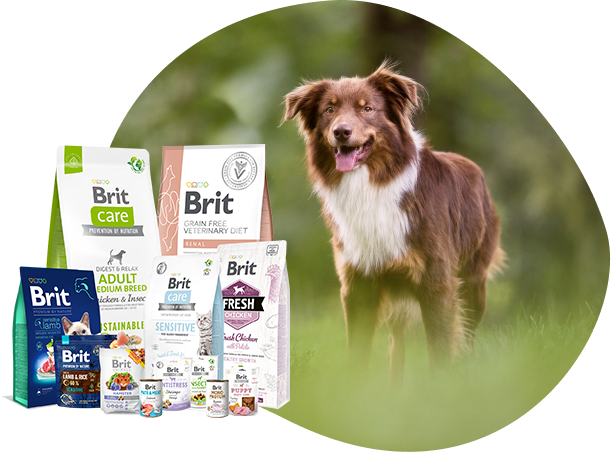 Our manufacturing facilities are certified according to the most exacting qualitative criteria and are fully compliant with the ISO 9001 and HACCP quality standards. This ensures full traceability of all raw materials from their manufacture to the final product. Our recipes are based on quality ingredients and contain no objectionable additives, such as protein substitutes, soy, or GMOs. The quality of our products is regularly verified not only by our own in-house laboratory but also by independent ISO 17025 accredited laboratories.