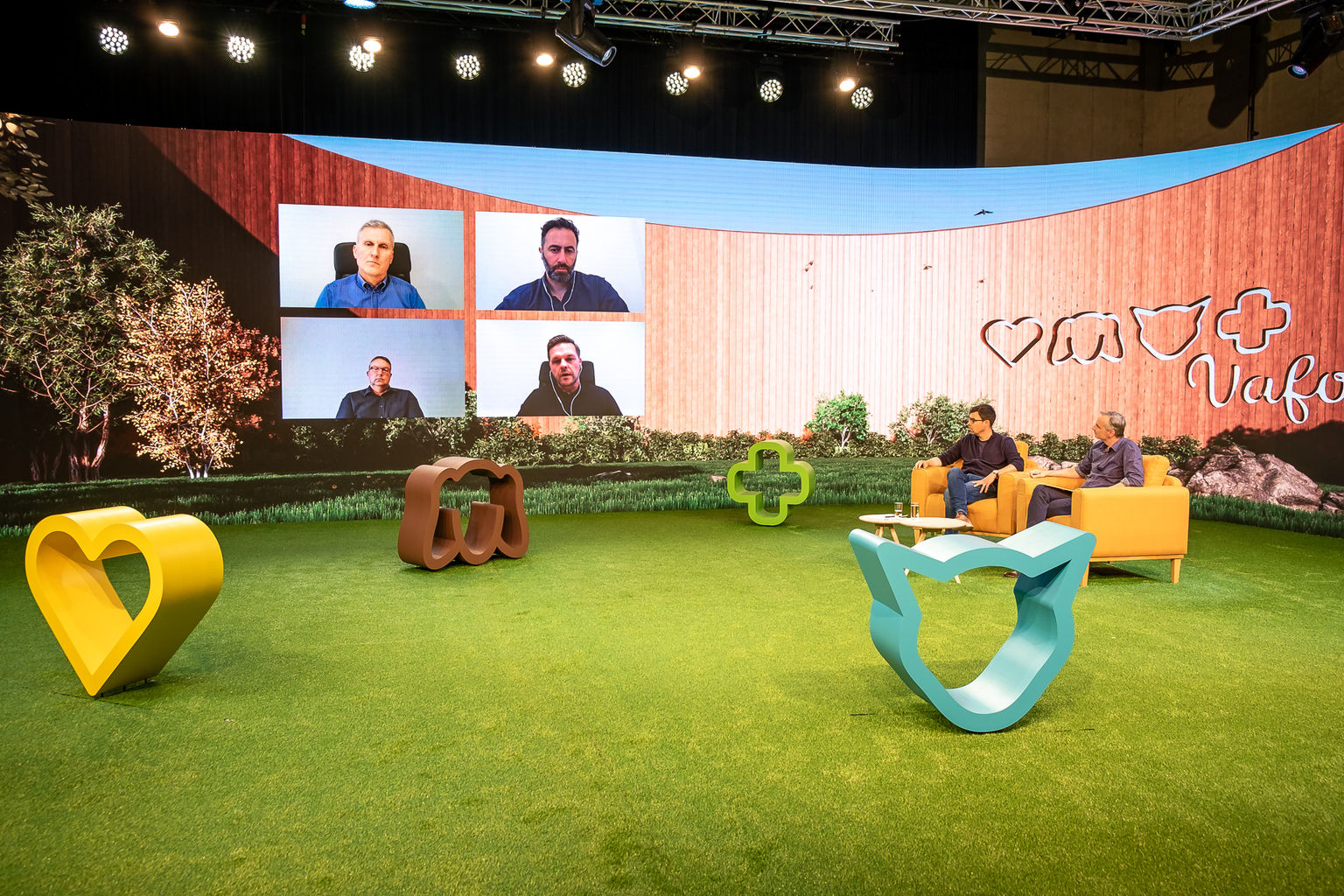 Interzoo Digital 2021
Date of publication
07. 6. 2021
In the first week of June, we participated once again in the largest B2B event in the pet industry – Interzoo. The prestigious trade fair is the largest of its kind in the world, but this year it all happened online. We met up virtually with customers from all over the world.
The coronavirus pandemic resulted in the cancellation of one event after another, and Interzoo, of course, was no exception, thus this year's international trade fair was held online under the banner Interzoo Digital. Thanks to our firsthand experience from last year, when we organized our very own four-day online business marathon, we were ready this year to tackle the new format.
We launched our event with a live broadcast, during which we took viewers on a tour of our European production sites. Next, our guests sat in on an online discussion with our European CEOs on the topic of new trends in pet food manufacturing. In the course of the five days of Interzoo Digital, we connected with more than 200 customers and introduced them to some 20 new products in our portfolio.
Now we're all looking forward to this November, when we'll be taking our VAFO expo to Bologna for Zoomark International (10–12 November 2021).