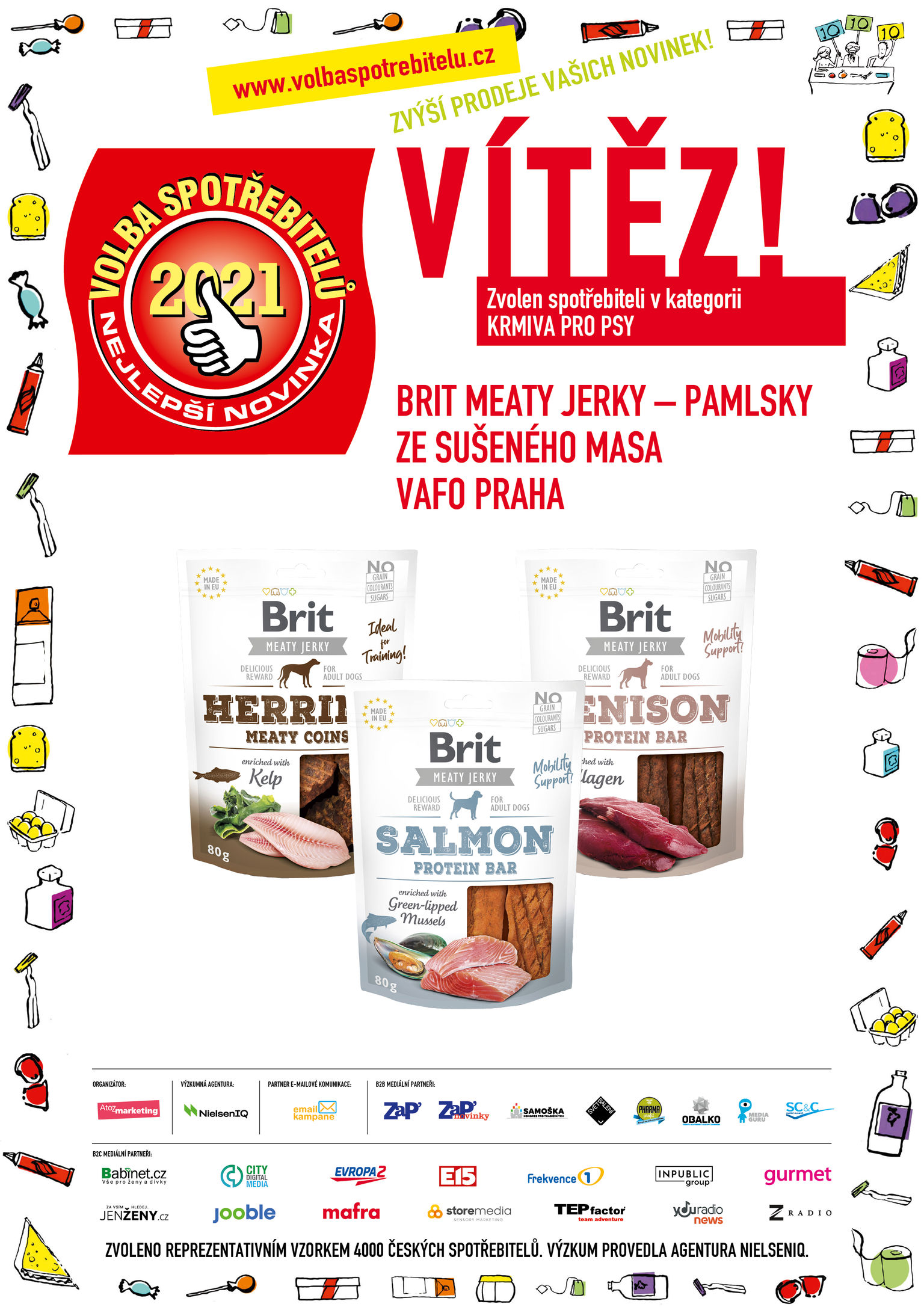 Brit Jerky – the Best New Product of 2021
Date of publication
21. 6. 2021
Has your pet tried Brit Jerky yet? If not, you'd better act fast! Your dog is going to absolutely love you! These extremely delicious meaty snacks have been named the Best New Product of 2021 in the dog food category of the Consumer's Choice survey.
The panel of judges comprising 4,000 respondents evaluated several product attributes, with the results of the survey clearly indicating that the most important characteristics are palatability and functionality, the quality of the ingredients, and packaging. Brit Jerky snacks scored high marks in every regard.
Each snack contains 85% dried meat, including rabbit, lamb, chicken, turkey, fish, or beef. The proteins and essential amino acids in Brit Jerky support quality skin and coat, ensure healthy growth, prevent obesity, and improve dental health.
Because our unique technology lets us add superfoods and functional ingredients to our products, some varieties of Brit Jerky are enriched with insect protein, which has outstanding nutritional properties. Moreover, the use of alternative sources of protein is a more eco-friendly approach to pet food production.
Brit Jerky are simply the best.